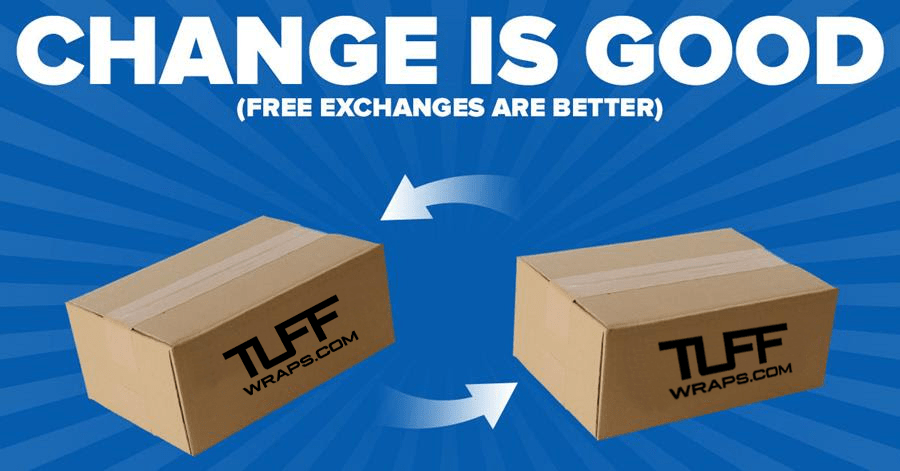 We understand sometimes ordering online is not an easy process.  Sometimes we order a wrist wraps, TUFF Tee, or any item we offer, and it does not fit right, or maybe you wanted a different color. 
Well, do not worry! We have implemented a FREE EXCHANGE & EASY RETURN policy.
So what does this mean?
It means we are covering the cost of shipping back to our warehouse as well as sending it back to you at NO CHARGE. Yes, you heard it right FREE EXCHANGES!  All you need to do is go to our Returns & Exchanges page and fill out the requested information.  Once approved we will email you a label which you can just stick right on the package and drop it off at any USPS location. 
Our goal here at TuffWraps.com is to make your shopping experience stress free. 
Stay TUFF!