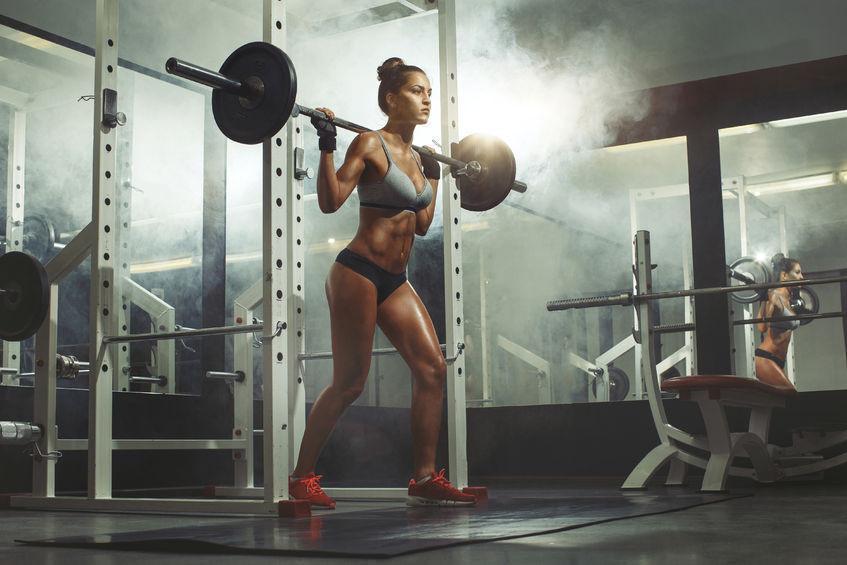 Now well into the month of December, it seems as though the holidays are in full swing. Perhaps you've been to a holiday party or two and maybe skipped a workout or two, and as you've gotten busier and busier and as you get busier and busier, you relish in the idea that in just a few weeks, you'll be jetting off to a relaxing vacation away from the your everyday stressors. But something seems to be nagging you in the back of your mind. The fact that you will ultimately will have to leave the comforts of your home box and journey out into the international crossfit community.
Whether you're traveling abroad or just visiting family a few states away, it's likely that you will want to drop in at whatever local affiliate happens to be nearby. But dropping in at an affiliate can be tricky. Coordinating schedules, finding the location, and meshing with a new community, it can be a little scary at times. Luckily, with a little planning, you can make your transition and drop in as smooth as possible.
The first rule of dropping in at a local affiliate, is to plan. Plan as much as you can. While it can be easy to push your workout to the backburner, somewhere behind which bathing suit to pack. A few weeks before you leave, begin your research and look into affiliates you might consider dropping into. While convenience will obviously be the primary factor in most cases, if you're visiting a city, there might be several affiliates within a small radius. If you are going to elect to continue to follow a competition style programming while on vacation (i.e. your own programming), you'll want to choose the gym that can best accommodate this. Generally, larger gyms will be better at accommodating individualized programming, but you might be surprised if you simply reach out. If you are planning on doing your own programming, then it will be especially important that you plan in advance and reach out to the affiliate to ensure that they can accommodate you. If you simply want to work out with the class a few times a week, planning is not as essential, but can make the experience much less hectic. Poke around the affiliate websites and ensure that you don't need to sign up in advance for drop ins, as many affiliates that experience a high volume of tourists will require you to register well in advance to drop in. Not only that, but some affiliates require that you drop in during certain class times that tend to have lower volumes. The last thing you want, is to show up ready to work out, only to find that they don't accept drop-ins without advance notice. On top of that, be sure that you have the experience necessary to drop in at your chosen affiliate. Often times, affiliates require a certain amount of experience (ie. 6-9 months of prior crossfit experience), and potentially might ask for verification from coaches at your home affiliate. If this is the case, you'll certainly need to make plans in advance.
So you've finally made it to your destination. You're probably tired, jet lagged, and ready to hit the sack. However, right now is a critical time to drop by whatever affiliate you plan on dropping into. With the exception of time constraints or extreme inconveniences, stopping by the affiliate right when you get to your destination can help to orient you, and can ensure your own personal accountability. One of the aspects of the crossfit community that unfortunately goes away when you leave the four walls of your gym, is accountability. By showing up at the local affiliate and establishing a relationship (i.e. introducing yourself to the coaches/owners) creates some sort of personal accountability, wherein you feel obligated to drop in at least once during the week. Not only that, but stopping by the affiliate can get you excite you as to the potential of working out at a new and exciting affiliate. While it may seem like a strange and inconvenient thing to do, stopping by for a quick visit at your temporary new home can really cement in the idea that you are going to continue to work out while on vacation.
Once you've slept off your jet lag and gotten your bearings, it's time to drop in. Dropping in at a new affiliate can be tricky. Each affiliate has its own culture and vibe to it and sometimes it can be tough to fit in. Some affiliates might be incredibly friendly and open, while others more competitive. Whatever style affiliate you drop in at, it's important that you blend well with box. Remember that you are there as a guest. While your coach might let you get away with catching up on the latest gossip instead of warming up, know that it's probably not going to fly at whatever affiliate you're dropping in at. Be sure to arrive 10-15 minutes early, as you will probably need to sign some sort of waiver and go over basic logistics. When the class starts, pay attention. Listen to whatever the coach has to say. Often times, different affiliates will have different structures to their class. While we all follow the same idea of crossfit methodology, each gym puts that methodology into its own unique style. Not only that, but dropping in at another affiliate can be a great way to get new techniques and pointers from a different perspective. Often times, a coach who has never seen you lift before might be able see something that your coaches back home have been missing. When done with class, thank the coach and at the end of your week, ask for a t-shirt. While you've already probably dropped a significant amount of money on your drop in fees (dropping in can be expensive), know that accommodating drop-ins, especially around the holiday season where it seems as though every class is full of drop ins, can be difficult. Purchasing a t-shirt not only gives you a cool souvenir, but also acts as a thank you to whatever affiliate you dropped into.
Be sure to stay tuned for next week, as we delve into more tips about how to survive the holidays.
About the Author
Kaylyn Wiese has been CrossFitting of more than five years and has been competing against athletes from across the country since age 16. She currently coaches and trains in Boston at CrossFit Coolidge Corner and is a sophomore at Boston College studying business and data analytics. Find her on Instagram @kaylynwiese and Twitter @kaylyn_wiese.