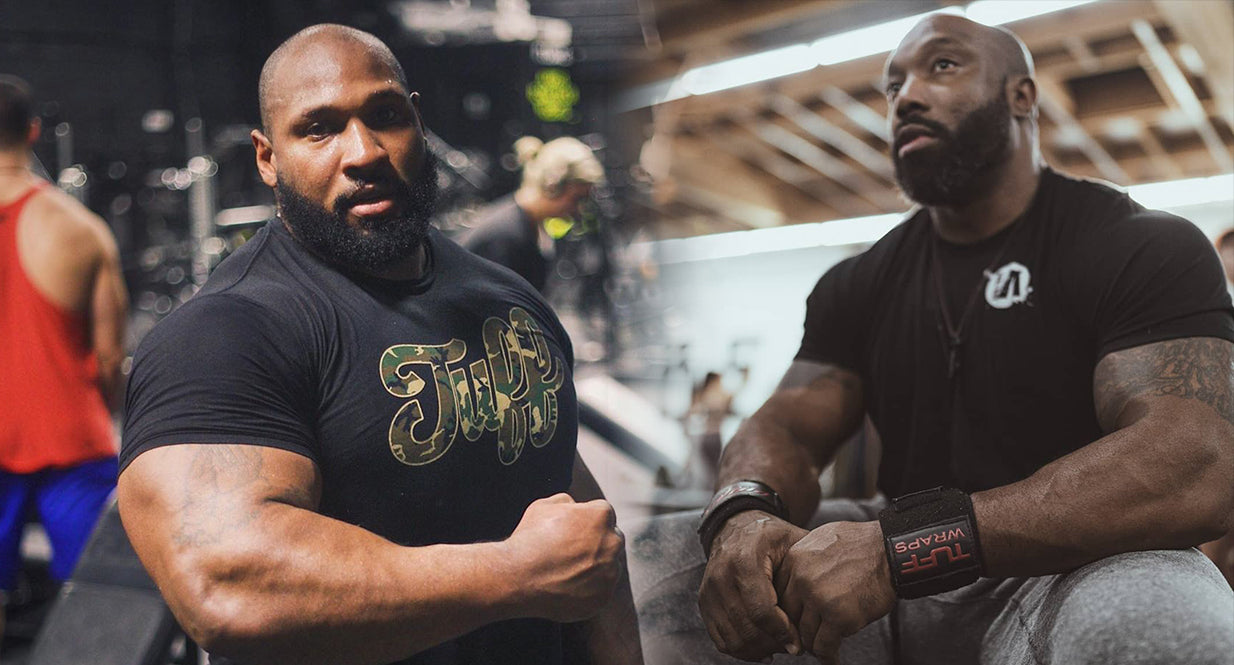 Our own TuffWraps Athletes Perseus Black & Johnnie Harris are going to be featured on Beasts of the Bench on ESPN this Saturday, June 20th at 12 pm EST / 11 CST.
You Can't Miss This!
Perseus Black has been preparing for over a year to bench press 600lbs making his own PR. Read more about his fitness journey with TuffWraps here and where he started.
Johnnie Harris is going for the record of lightest man ever to bench 700lbs - that's over TWICE his own body weight. Learn more about Johnnie and his previous records here.
Set the alarm, mark your calendar, do whatever it takes to remind yourself that you cannot miss this epic event!