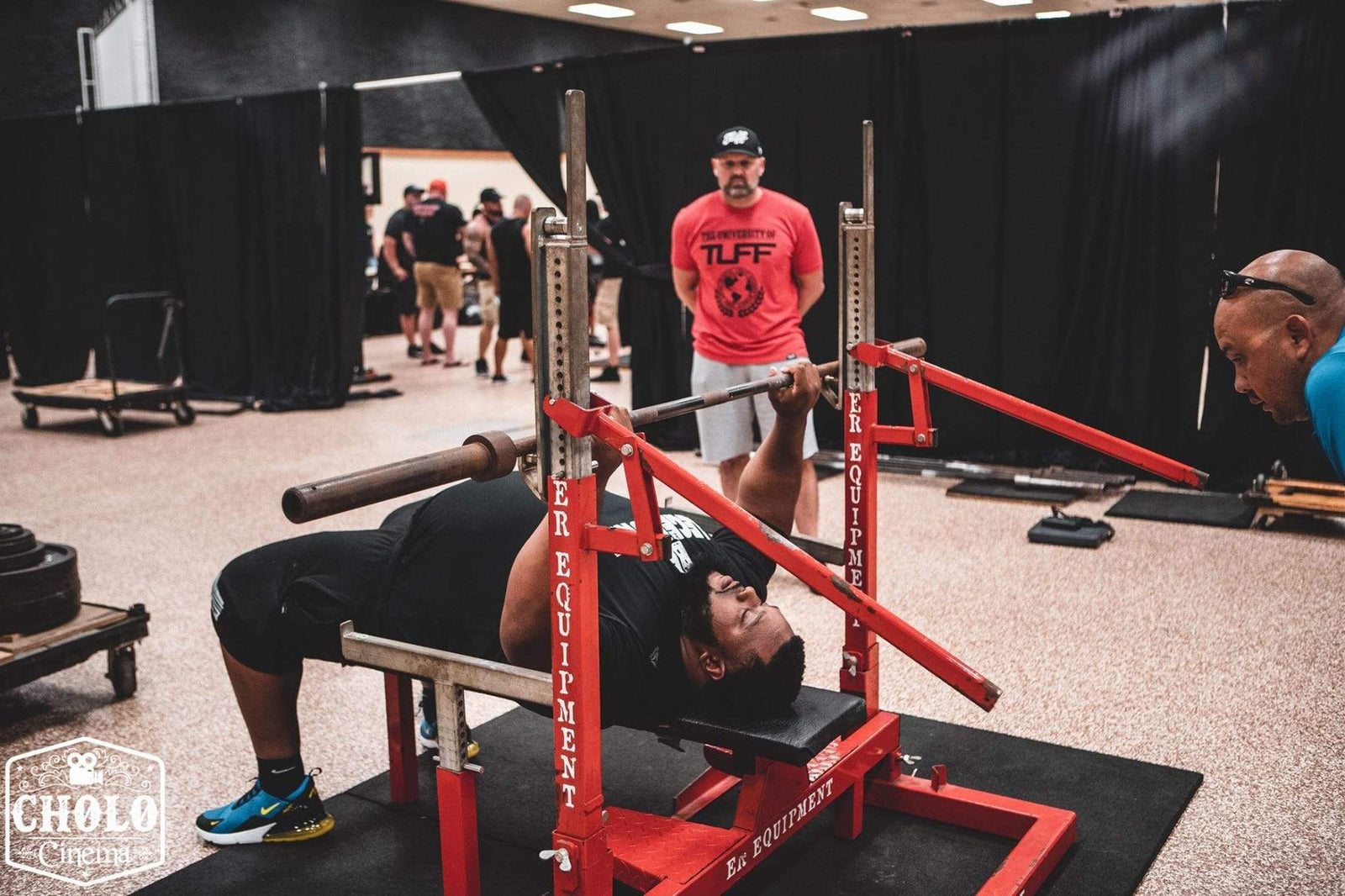 Yes, you read it correctly, Julius Maddox (@irregular_strength) attempts a world record bench press of 739 lbs at The American Bank Center in Corpus Christi, TX.  We are very excited for this day, and we are here to support him during his journey for the world record.
If you are not familiar with Julus Maddox, he is one a few people to ever bench press over 700 lbs and has been training hard in his town of Owensboro, KY at Iron Edge Gym and is trained by Josh Bryant (@jailhousestrong). Being born and raised in Owensboro, Kentucky Julius fell into a life of breaking the law he ended up in a jail cell in 2012.  He had no other choice but to serve his time or go to a Christ-centered recovery program called Friends of Sinners.  Well, wisely, he chose to go to Friends of Sinners, and God transformed his life and himself into being one of the strongest men on earth.  The program had a dirt floor basement, and this was where he began bench pressing and the journey to where is at today.
Julius is a husband, father, and follower of Christ.  He uses his past experiences to help mentor others that were in the same position as he once was.  His recent accomplishments were on February 17, 2018, when he benched 705 pounds becoming the 5th person in history to bench over 700 lbs.  Today he will take another enormous leap in his journey when he attempts the all-time world record of 739 lbs. Stay tuned as this will be something that is unprecedented and is truly something to witness!

UPDATE: VIDEO BELOW
Julius Maddox's Favorite Wrist Wraps
Shop Other TuffWraps Gear Today: