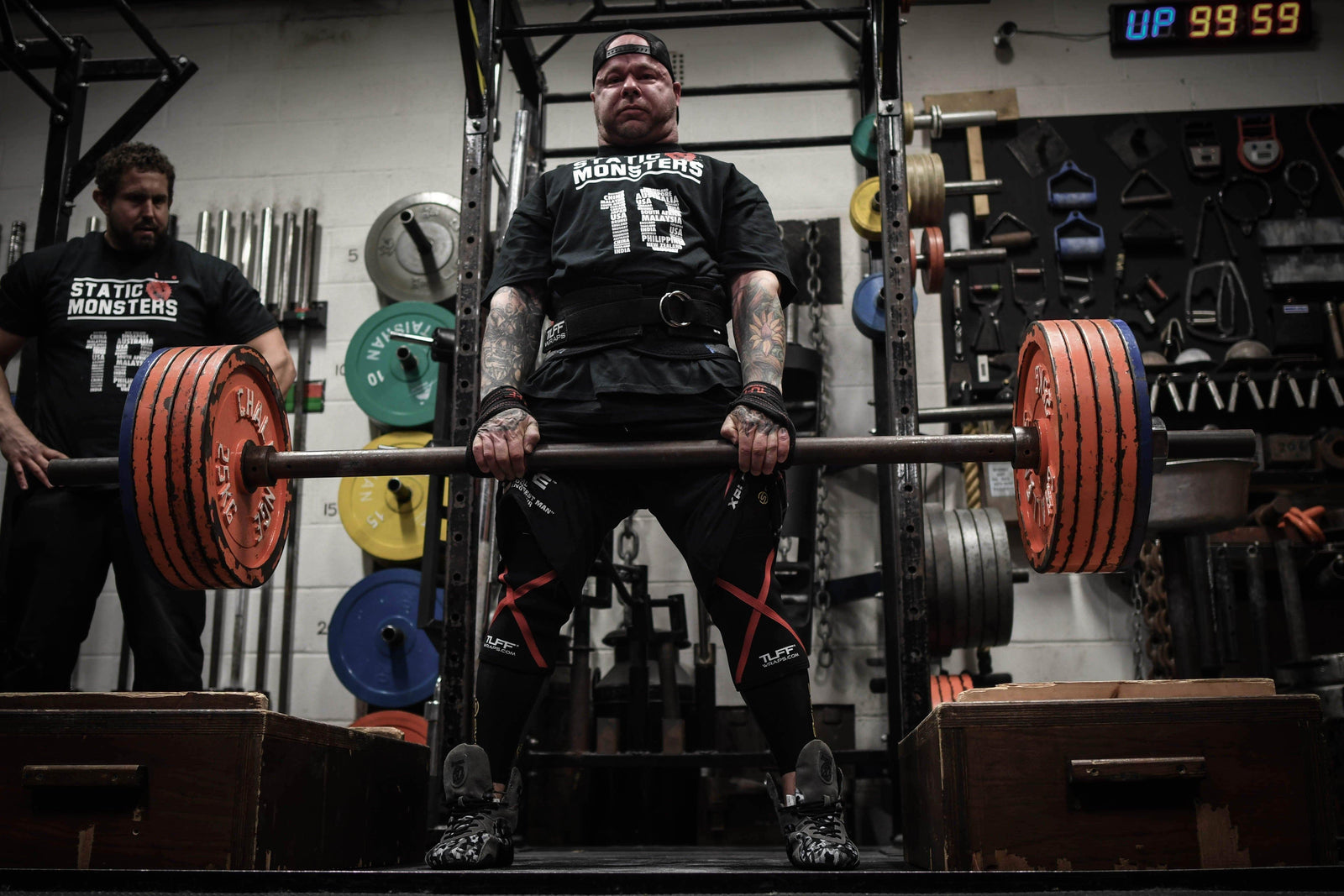 This past weekend our TUFF UK team witnessed the UK leg of the Static Monsters World Qualifier, held in central London at the Commando Temple Gym in Deptford.  TuffWraps UK headed along to support some of our athletes that were battling it out for an invite to the finals next year on Australia's Gold Coast!
The Static Monsters competition is a classic strongman style push / pull with a log press and 18" axle deadlift.  With totals well into 500kg for the opens, this is the real deal.
The overhead log and axle deadlift are two of the most iconic lifts in strongman that both require specific training and specific supports to get the most out of your efforts.  With many log presses being above 130kg, your wrists and lower back are the first to take a beating.  Our man Simon "Diesel" Yates (pictured), heads into any overhead work using our classic Lever Belt and 30" X-Stiff Villain Wrist Wraps.  Providing superior support for the awkward movement that is the log overhead.
For the axle deadlift, we see him switch to our Triple Ply Nylon Deadlift belt which allows the lifter slightly more range when driving up with the axle, coupled with our longer than standard Figure 8 Axle straps to remove ANY risk of dropping the bar and allow total focus on the drive up through the hips.
Strength training as a whole is not only associated with strongman events; it crosses over into almost all areas of sport and gym activities.  The products we touch on here, although being used to their extreme can benefit a vast variety of exercises.
We strongly advise considering your sport and what supports may benefit you, not only for achieving your maximum efforts but also for preventing injuries.   If you have any questions regarding anything we touch on here, please don't hesitate to get in contact with us and we would be happy to chat.