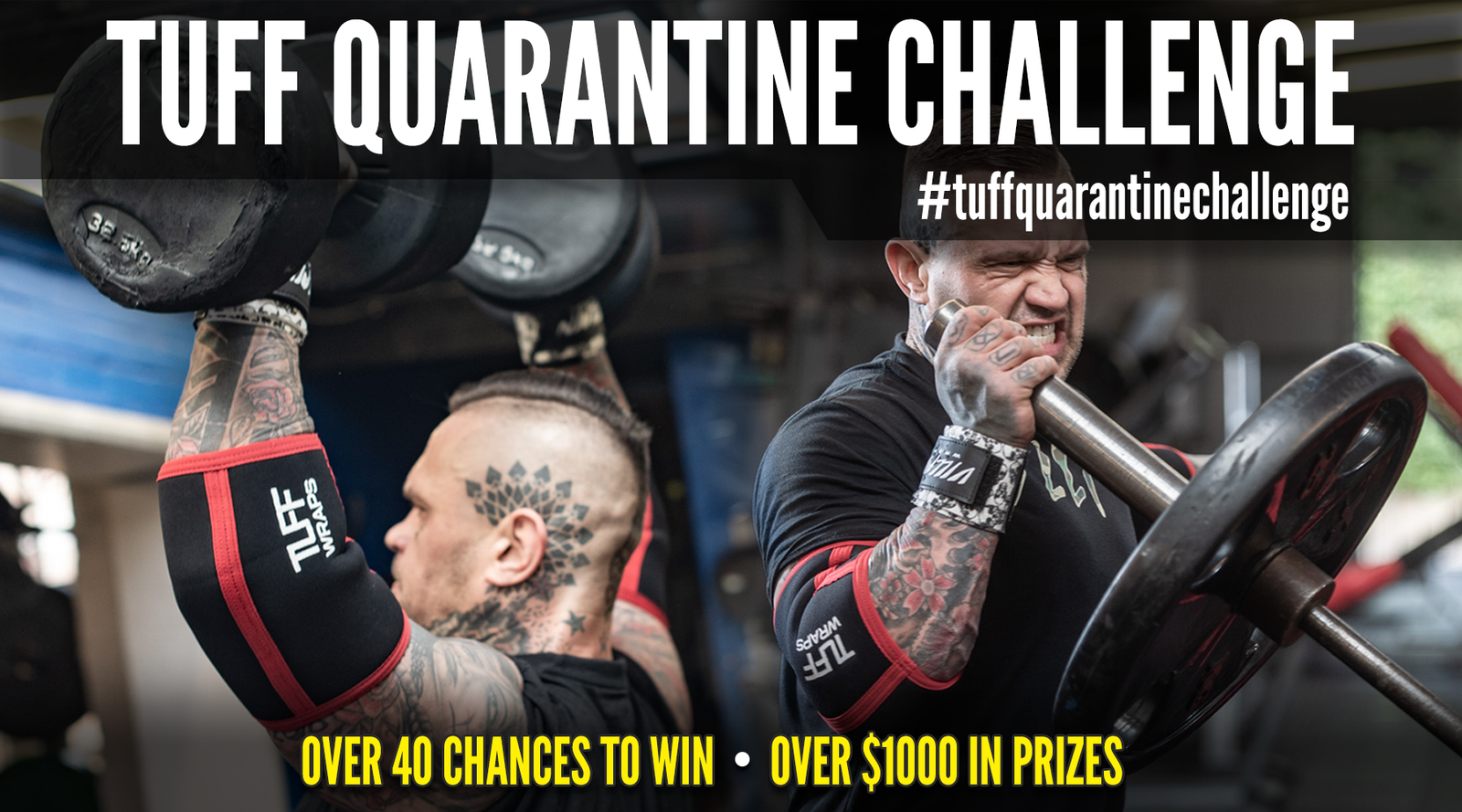 We just wanted to remind everybody that there is only 1 week left of the TUFF QUARANTINE CHALLENGE! 
Tuffwraps.com is giving away over $1000 in Prizes to over 40+ Winners!
Why did we decide to start this challenge?
This is a challenging time we are all experiencing right now with the COVID-19 pandemic. Our TUFF team understands that this is a difficult time in everyone's lives, but we wanted to bring some positivity to the world through what we all love to do, and that is FITNESS. We are excited to announce a fun challenge with many giveaways that we created specifically for the situation to bring us together, although we are apart.
For the full details click here
Search the hashtag #tuffquarantinechallenge on Social Media to see some examples of what our customers are doing to show off their home workouts.