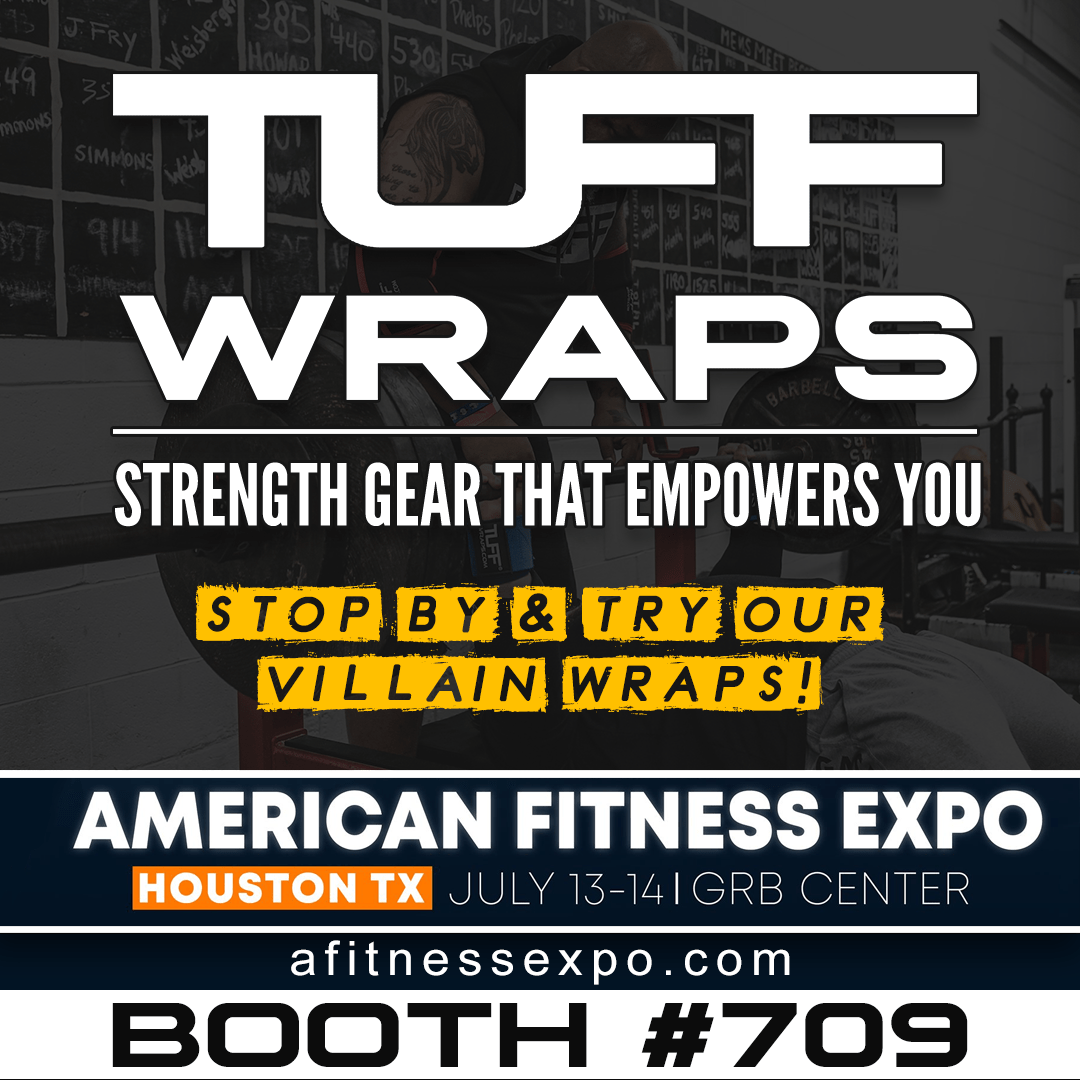 We are back at it again, and we are attending the American Fitness Expo in Houston, Texas July 13th and 14th at the George R. Brown Convention Center. 
Address:
George R. Brown Convention Center
1001 Avenida De Las Americas
Houston, TX 77010
We were not planning on attending, but things changed, and we are preparing this event in less than 2 weeks.  Crazy, I know but we are super excited to be in Houston as it was the first expo we attended.  The event is FREE to the public, and we will be near C.T. Fletcher and many other great brands. Be sure to stop by and try out our gear and test your strength on our TUFF Bench Press.
Julius Maddox who is the #2 in the world for bench press (723.1 lbs), Leroy "The Machine" Walker, and many other TUFF athletes will be there so be sure to stop by and meet them. 
You can find information regarding the event by visiting either of the links below.
Facebook Page: https://www.facebook.com/AMERICANFITNESSEXPO/
Website: https://www.afitnessexpo.com/
TuffWraps Lift Event - Join Us!
TuffWraps will be at Powerhouse Houston Saturday at 7 pm for a lift event. All are welcome, and it is FREE to attend. We were here last year, and it was such an awesome event that we decided to do it again. Show up and bang some weights with everyone!
Website: http://powerhousegymhouston.com
Address:
POWER HOUSE GYM HOUSTON
Located in South East Houston, Texas.
1502 Ahrens St.
Houston, Texas 77017
*There will be food and drink trucks for everyone, so be sure to bring some cash if you are hungry.