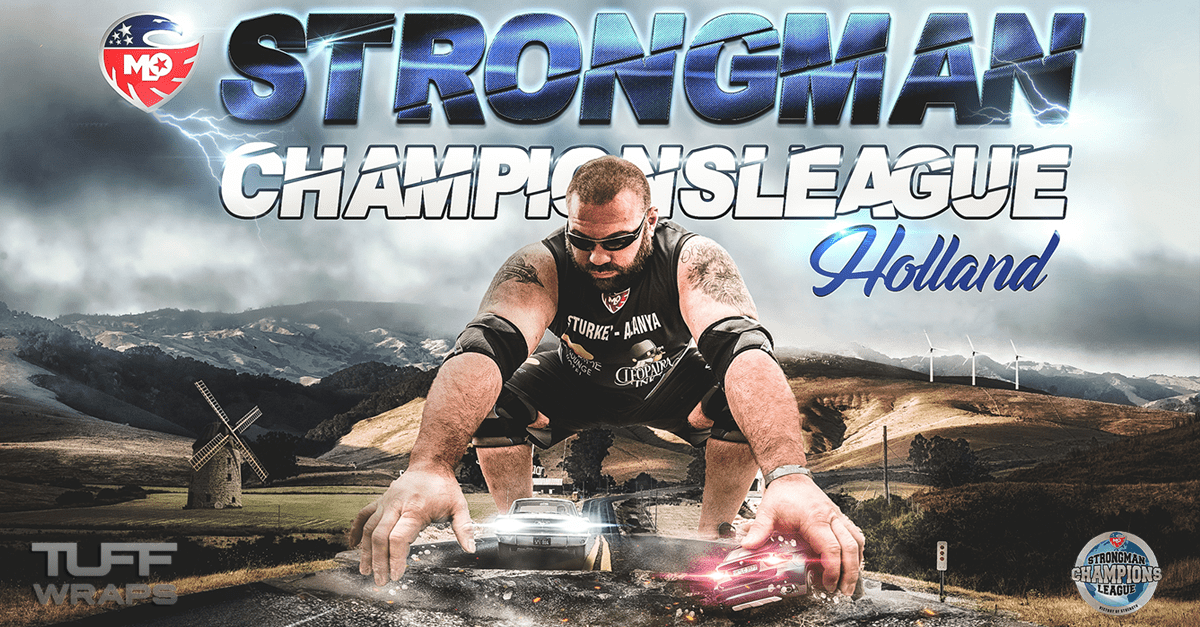 Official Press Release:
"TuffWraps has become the Official Strength Kit supplier and a primary sponsor of the Strongman Champions League."

Team TuffWraps has been working hard behind the scenes to build relationships within the Strongman community, and it has successfully paid off.  We are thrilled to announce that with instant effect TuffWraps is now the official supplier to the SCL (Strongman Champions League) for all TUFF Knee Sleeves, Villain Wrist Wraps, and TUFF Strength Gear.  

TuffWraps Mission Statement:
"TuffWraps is a worldwide strength gear and fitness apparel brand, that reminds the world and us that we are all resilient through the difficult times and can overcome the challenging situations that we experience physically, emotionally or mentally - we remain TUFF.  This is life.  It is about harnessing the never give in, never give up attitude that we all have inside of us as human beings."

Since this is our core belief, supporting the SCL is something very special to TuffWraps. The SCL characterized as the premier league of strength sports which goes hand in hand with our brand outlook.  

What is SCL?
The SCL is an international league that consists of a series of 16 competitions, with the best champions from around the world.  They battle it out at each event to only have one victor at the end of the year.  Each competition venue is hand chosen, and each one offers unique events that are inspired by the countries they are hosted. The SCL is where Hafþór Júlíus Björnsson (Thor) competed and recently just won The World's Strongest Man Competition in 2018. Many high level comeptitors compete in the SCL.

The SCL is not just a competition; it is one of the only strongman competition to be a worldwide televised competition league.  The SCL shown on multiple media platforms for viewing, but more importantly, it is on Amazon Prime!   With all these media platforms, this allows the SCL to be watched in over 90 countries.
Watch it LIVE on their website at: https://www.strongmanworldseries.com

TuffWraps is proud to have this relationship established with the SCL.  We look forward to a bright future working together to be able to grow the sport of Strongman.

The SCL Holland is coming this weekend, and you will start seeing TuffWraps branding at all events, especially our power gear on the competing athletes.  We are excited about this partnership and cannot wait to start promoting the SCL worldwide alongside the TuffWraps brand.

TuffWraps Athlete and SCL Pro Athlete Will Baggott will be competing this weekend in SCL Holland.

You can follow the Strongman Champions League on their social media accounts below.

FB: https://www.facebook.com/strongmancl

IG: https://www.instagram.com/strongmanchampionsleague/