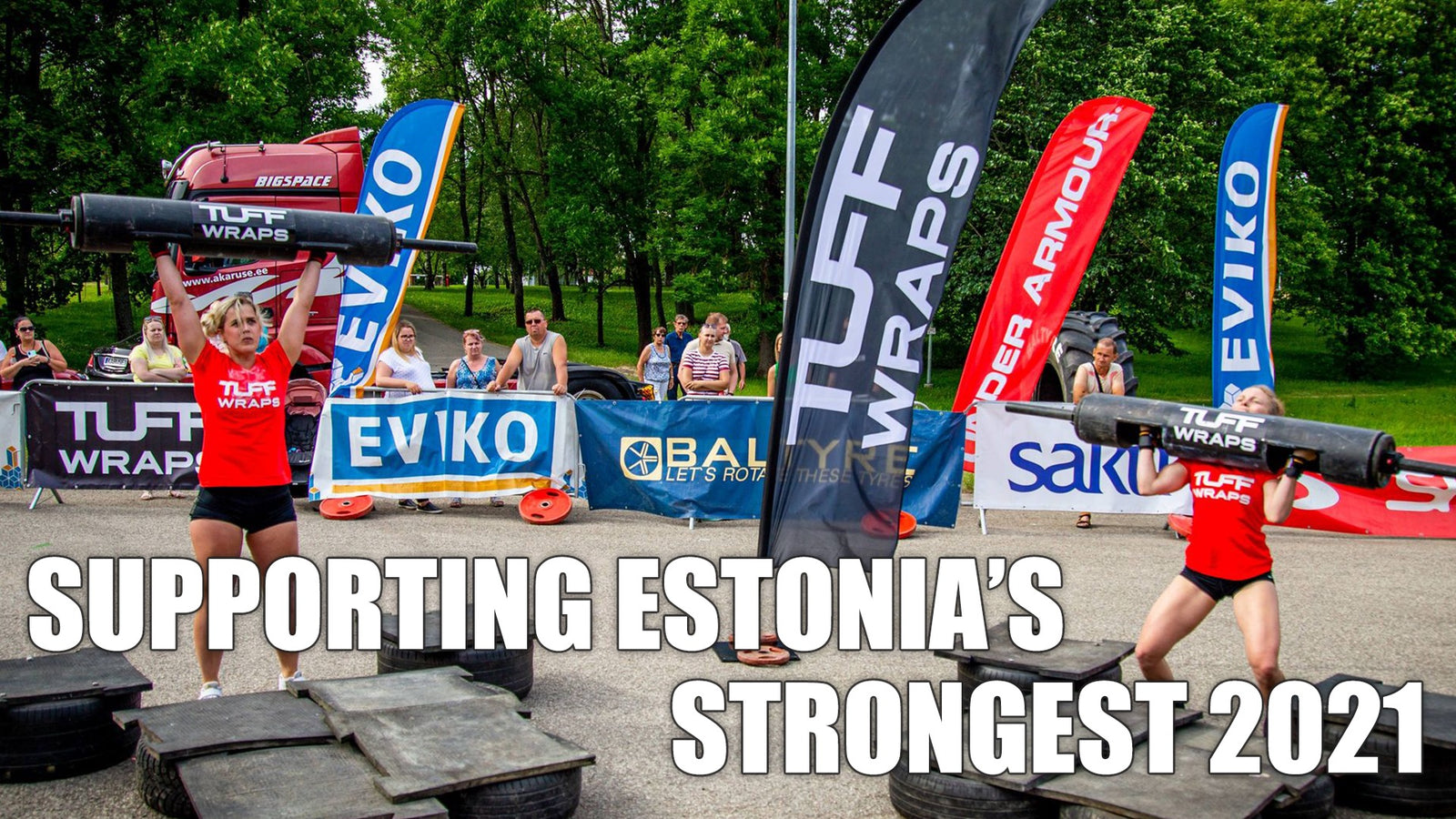 TuffWraps, already a power house name in the Strongman world is excited to announce another exclusive partnership - we will be sponsoring Jousport - Estonia's Strongest Man
You have seen that some events have already taken place with great success, and there are more on the horizon.  We caught up with Mihkel who is heading up the competitions over in Estonia to see how he felt about this new partnership.  
What does it mean for the competition to be partnered with TuffWraps?
"For us (Jõusport) it means a great deal that such a big and internationally known company like TuffWraps decided to support our competitions in Estonia. We have worked for years to make our competitions better, and I hope the athletes appreciate it as they see the Jõusport and TuffWraps Partnership."
Jousport Website Here: http://www.jousport.ee/
What are you most looking forward to about the series of events?
"For strongman and women events we try to raise the weight from year to year and add some new and interesting events that are not usually seen in Estonia. It seems to work as this year we have more competitors than ever, which is great to see - and means the sport is growing in popularity!"
What should fans look out for? 
"One of the big competitions to look out for is the WSF Baltic Cup - Emajõe Strongman. It is an international competition with invitations. It took place in July, and this year we had Estonians, Latvians and Lithuanians.  Unfortunately due to the pandemic Belarussinas, Ukrainians and Russians could not join us - but we hope they can next year! This year Estonian strongman Mihkel Raadik (me!) managed to win. As other Baltic states do not have strongwomen competitions, this competition is only for men"
What has been a highlight so far? 
The highlight is definitely Estonian Power Fest, which we have organised for 5 years now. In Power Fest there are 6 different strength sports:
Estonian Strongest Man and Women

Estonian PowerTrack Championship

Estonian Mass Wrestling Championship

Estonian Rope Pulling Championship

Kettlebell sport competitions

Estonian Deadlift Competitions
Power Fest took place for 2 days, next year we are planning to add more strength sports and make it greater!
We think you will agree what Mihkel and his team are doing over in Estonia is at a really exciting point - and only going to get bigger and better!  To give you some context, in the world of professional Strongman and Women there are 6 competitions, and one of them is Estonia's Strongest Man and Women - it is also the hardest. These events really are not to be missed.  
Fans can see:
Truck pull

Tyre flips 5+5x: for women 160kg, for men 400kg

Log lift for reps: women 50kg, men 120kg

Hercules hold

Farmers walk  15m + yoke run 15m: women 60kg + 150kg, men 140kg + 350kg

Atlas stones: women 40kg, 50kg, 60kg, 70kg, 80 kg, 90kg, men 90kg, 100kg, 115kg, 135kg, 150kg, 170kg. Each weight to the different height.
James, UK Director of TuffWraps said:
"We are excited to be sponsoring Jousport - the competition is fierce over in Estonia, and the people are strong - so our products are perfectly aligned to support them.  The growth of TuffWraps in the last 2 years has been phenomenal, and our brand continues to gain momentum.  We are excited to support the development of these competitions over the coming years - we cannot wait to see what Mihkel has in store!"
Want to train like a strongman!? - check out some TuffWraps products dedicated to strength.