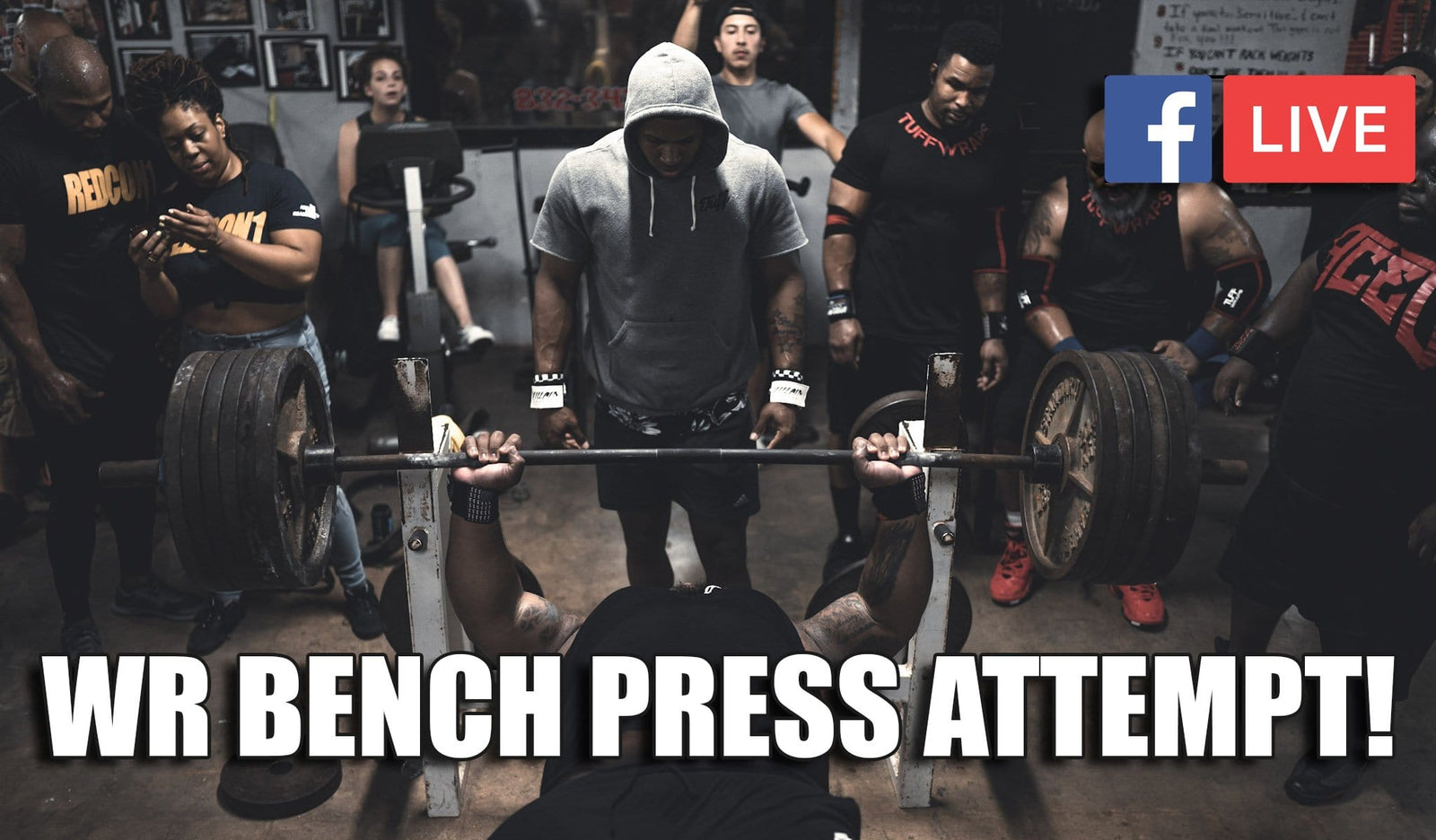 Photo by @kyle_wurzel
Interested in watching Julius break the All-Time World Record live?
Click the link below for an email notification letting you know when the Facebook Live Event is starting.
Our very own TuffWraps Athlete Julius Maddox @irregular_strength recently set the American Record by Bench Pressing 723.1 lbs on June 22, 2019. What's next? "The World Record"!!!
We are excited here at TuffWraps to support Julius at Boss of Bosses in Mountain View, Cali to watch him crush Kirill Sarychev's current World Record of 335kg(738.5lbs). 
Stay tuned on Saturday, August 31, 2019, for the live event on our
TuffWraps Facebook Page
https://www.facebook.com/TuffWraps/
Julius is scheduled to take the Platform between the hours of:
*Make sure to follow the TuffWraps Facebook Page for the live event notification.