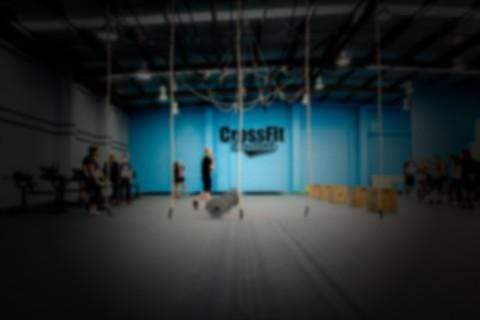 Living in an East coast beach town, my box gets quite a few drop-ins, especially during the summer months. Just as gyms have their own rules, commonly known as "box etiquette," guidelines for drop-ins are just as important. Here are the ten most important things to remember when dropping-in to another box.
Check (and double-check) the location
Don't rely solely on your GPS. Many boxes are in inconspicuous locations, like business parks or even large garages. You may drive by several times and completely miss it. Send the box contact an email, and ask for landmarks to look out for. Drop-ins are usually asked to come in a few minutes early to fill out waivers. Make a good impression, and get there early rather than late.
Do your homework
While you're asking for directions, makes sure to check out the box's website, Facebook page, Instagram, etc. This way, you will know what faces to be on the look out for (i.e. coaches), what types of programming they offer, and the general "vibe" of the box.
Come prepared
Most boxes have generic sizes of equipment, like jump ropes, available to members and drop-ins. If you like using your own stuff, bring it with you!
Introduce yourself
The coaches know you're coming, but chances are, the rest of the class will have no idea. Be friendly; say hello! CrossFit is a worldwide community. We love meeting new people, and we love learning about other people's experiences with CrossFit.  
Bring a shirt to trade
At our box, we love it when drop-ins bring one of their local box t-shirts to trade. It allows us to have a visual reminder of your visit, and it shows us how far you traveled. Ask if the box you are dropping-in with allows you to trade shirts. Some boxes even do this in lieu of a drop-in fee!
Review your experience
Whether your drop-in experience was great or a little bit lacking, boxes love feedback. Be sure to post about the time you had. You may help another person make a more educated choice when it comes to drop-in location.
Accept both compliments and criticism graciously
As a drop-in, you may experience different coaching and training styles that at your home box. Remember that even though the fundamentals of CrossFit are the same across the world, the way movements are taught might be slightly different. If a coach attempts to correct your form, accept the criticism in stride. After all, they are there to make you better. If, however, you are praised for your efforts and flawless fitness, say "thank you," but be careful, their praise is not an excuse for you to act like a jerk.
Clean up after yourself
This rule is universal. You wouldn't leave barbells out and chalk all over the floor at your own box; don't do it when you travel.
Find your "box away from home"
Just like a great vacation destination you visit year after year, you can also find a travel box that you love. Whether you're there on business or for pleasure, finding a box that can truly be your "home away from home" is invaluable. Not only do you get more consistent with your training when you're away, you form relationships and friendships that further expand your personal CrossFit community.
Have fun!
This goes without saying, we all do CrossFit because we love it. Work hard, get fit, and have fun, even when you are a thousand miles away from home.
About the Author
Meaghan, a former collegiate water polo player and rower, has been a member of the CrossFit community since 2013. She is the webmaster for her box, CrossFit Unlocked, and she has her own blog "Barbell Broad: A Lady's Take on the Lifting Lifestyle." Meaghan can be found on Instagram @barbellbroad.