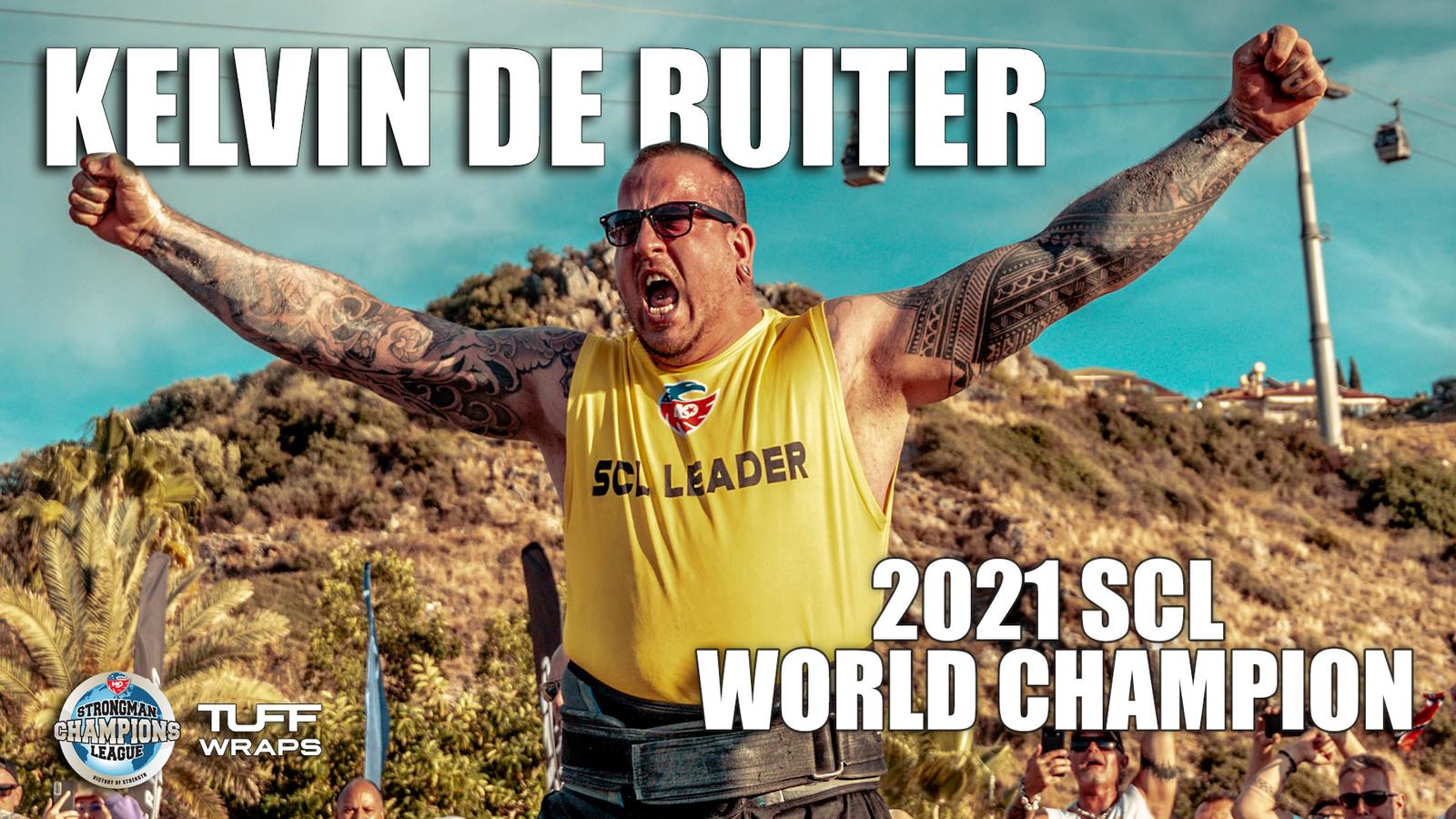 The Strongman Champions League World Finals were finally upon us and they did not disappoint!  After the 2020 season was disrupted heavily by the global Covid 19 pandemic the decision was taken to extend the season into 2022 and create a combined 2021 / 2022 season where the athletes could looked to be crowned a true World Champion.  
After 16 stages the SCL athletes travelled to Alanya in Turkey for the two day event to be held at the beach and town plaza.  Two very different locations to test the athletes strength and also their drive to win.  The athletes competing in the World Tour Finals were as follows.
Johan Espenkrona (Sweden)
Dennis Kohlruss (Germany)
Sean O'Hagen (Ireland)
Ervin Toots (Estonia)
Dainis Zageris (Latvia)
Travis Ortmayer (USA)
Jonathan Cotton (USA)
Mika Torro (Finland)
Aivairs Smaukstelis (Latvia)
Kelvin De Ruiter (Holland)
Fatiih Karaca (Turkey)
Bora Gumer (Turkey)
The two day finals were made up of six events, three events per day, made up as follows.
Day 1 - The Beach 
Block Press Medley - 4 blocks
Shield Carry - 180kg for distance
Natural Stone to Platform - 4 platforms
After a day one in temperatures of 34 Centigrade on the beach, Aivairs leads Dainis and Kelvin after the three events.  However going into day two there is still no clear victory in sight.  Aivairs being the defending SCL champion from 2019 has a consistency across all events and Dainis with experience from winning the title in 2016 and 2018 set to make day two incredibly close.
Day 2 - The Plaza
Truck Pull 
Car Deadlift - for reps
Loading Race 
The truck pull is an event perfectly suited to Kelvin De Ruiter, who is currently the World Champion Truck Puller, however with his added body weight and no use of a rope allowed, Mika Torro would take the event win! 
There are not many in the world better at deadlifting that Dainis Zageris but with a points gap between the leaders this event was all about tactics.  Kelvin really only needed to achieve one rep to make it all come down to the last event.  A head to head with Aivairs for the championship was on for the final event.
What a race to finish!  Kelvin in the Yellow SCL leaders jersey takes the win to be crowned 2021 World Champion.
The final standings after the 2021 Strongman Champions League World Finals were as follows.
Kelvin De Ruiter - 68 points
Aivairs Smaukstelis - 66.5 points
Mika Torro - 55.5 points
Travis Ortmayer - 53.5 points
Dainis Zageris - 49 points
Ervin Toots - 46.5 points
Sean O'Hagen - 46 points
Dennis Kohlruss - 45.5 points
Johan Espenkrona - 43 points
Jonathan Cotton - 32.5 points
A huge congratulations to Kelvin De Ruiter and a fantastic effort from the organisers and athletes in the Strongman Champions League for making such a great production during two of the most difficult years in many of our life times!
Now, its a rest for many and preparation for the return of SCL in 2022!
#StayTUFF