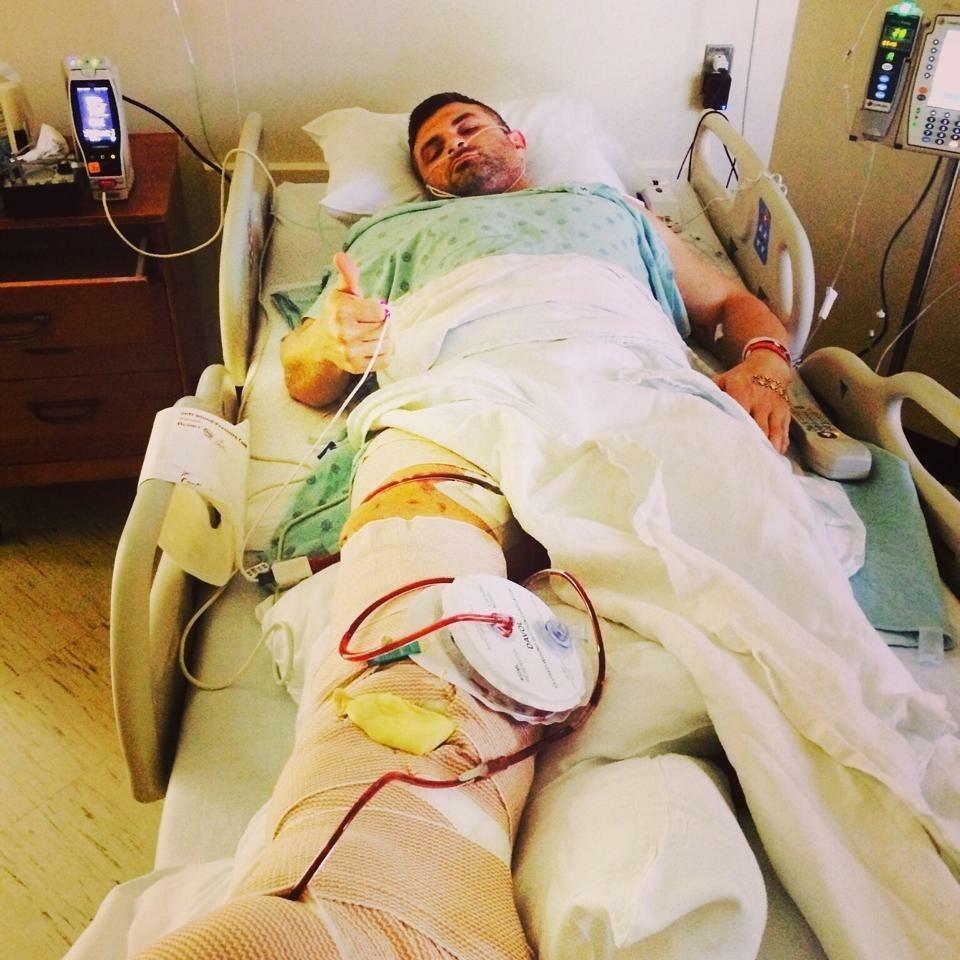 Michael Prigmore Transformation
Follow him on IG: @mprigmore77
"Fat Kid Living the Dream. Houston Fire Department E/O-Paramedic, Father, failed athlete, Aggie, Husband & Tuff Wraps Ambassador."
(Interested in becoming a TUFF Ambassador? Click here to find out how.)
I had a catastrophic leg injury at a fire working with the Houston Fire Dept.  I know a lot of sponsors jump on the professionals, but I had a vision of utilizing fitness and supplementation to rehab from an injury to get me all the way back.  I started CrossFit late that summer of 2015 and I am going to use CrossFit to get back in better shape than I was before the injury.  My injury was caused by the coupling and appliance end of a dry fire hose that connects to the fire hydrant as I was establishing the water supply for an attack Engine at a house fire.  Another Ladder truck ran over the flaked out 5" fire hose.  When that happened, the hose rolled up into the duals of the truck and pulled the hose with the appliance that was beside me across my body.  I jumped, and it missed my left leg but shattered my right leg. 
It was equivalent to an IED blast injury in the military, and I ended up with three surgeries, the last being plastic surgery.  In fact, the surgery was done and will be tracked for 18 months by the US Dept of Defense;  that's the rare uniqueness of the injury.  I had met all the qualifications of an IED blast injury.  I have a rod, a plate, and nine screws throughout the lower right leg.  I was told at Memorial Hermann emergency room that had my leg not been as big as it was, that I'd have lost it.  I was 6' and about 242 lbs, around 11% body fat or so.  I was determined to make it back better than before.  The attached images are x rays before and after the surgeries. 
In March of 2016, around one year after, I was selected to be a calendar model for the 2017 Houston Firefighters Burned Children's Fund, which in cooperation with Shriner's Hospital in Galveston provides some specialized equipment and procedures for children who have been severely burned.  I've since been invited to a few more calendars for other entities ranging from Autism Awareness to Pet Rescue Calendars.
Interested in becoming a TUFF Ambassador?