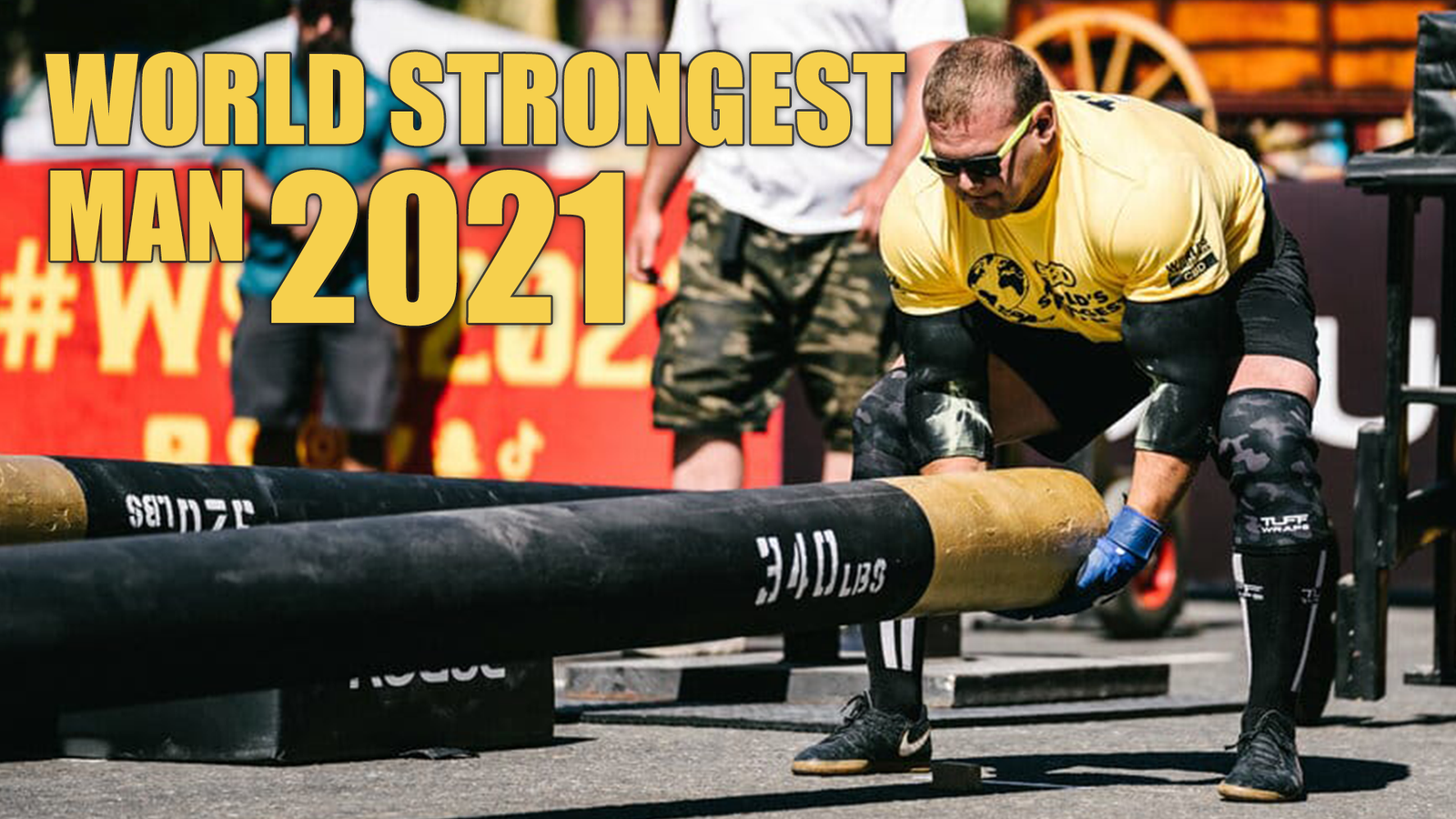 The World Strongest Man 2021 was recently held in Sacramento, California where the Sacramento River and American River meet. The district of Old Sacramento harkens back to the city's Gold Rush era, with wooden sidewalks and wagon rides, an idyllic setting for the WSM stage. The California State Railroad Museum depicts the construction of the Transcontinental Railroad, one of the country's earliest technological feats and a great addition to the WSM event of the train pull!
TuffWraps Athlete Ervin Toots made his second appearance at WSM this year and was placed in group 5 against Bobby Thompson, Luke Stoltman, Kevin Fares and reigning champion Oleksii Novikov!  An incredibly tough group!
The events this year in the group qualifiers included the following:
Loading Race
Deadlift
Fingals Fingers
Overhead Medley
Front Hold 
All of these events are designed to test an athletes strength, grip, fitness and metal will power. It's a sign of how World Strongest Man has now progressed, with athletes being fitter and faster than ever before - its no longer an event where the biggest man wins!
After the qualifications, rounds of the top 10 athletes go through to the final two days of competition. This year it included events such as:
Ginats Medley
Titans Turntable
Keg Toss
Max Log Press
Deadlift
Atlas Stones
The following athletes made it to the final:
Tom Stoltman, Brian Shaw, Maxime Boudreault, Try Mitchell, JF Caron, Konstatine Janashia, Luke Stoltman, Adam Bishop, Bobby Thompson and Eythor Ingolfsson Melsted.
A huge line up for the Sacramento based event with the outright winner being Tom Stoltman from the United Kingdom.
Congratulations to every athlete that competed this year in what was a historic event and we cannot wait till next year!
Photo Credits - SBD World Strongest Man