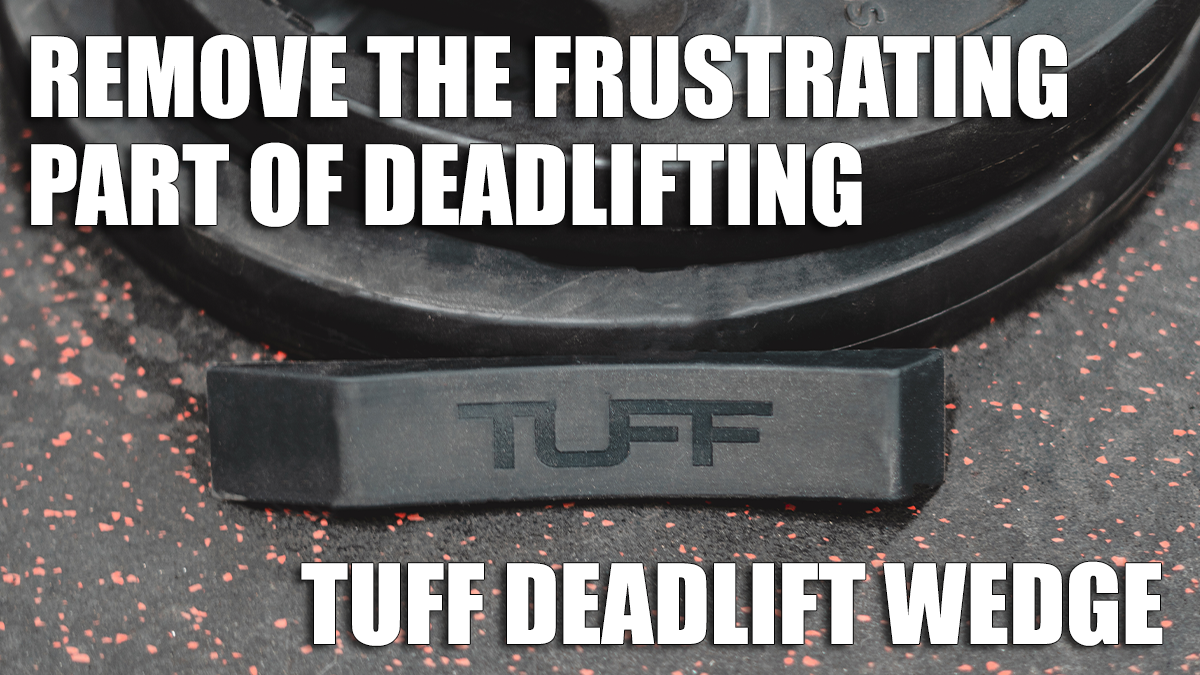 Wondering what a Deadlift Wedge is and how it can benefit your workouts?
How many times have you had to load multiple plates on your deadlift bar and found it awkward? Then while unloading it, the plates catch on the floor and you find yourself having to ask someone to help?
This small tool is perfect to throw in your gym bag and use when loading/unloading your barbell to save your energy and stop potential injuries that can occur when moving the weight plates in low awkward positions.
The Deadlift Wedge is designed to raise the end of the barbell off the floor slightly to allow the plates to slide on and off easily and safely.
This is a great little extra to have when loading bars for deadlifting, bent over rows, RDL's and/or any type of exercise that requires loading a barbell from the floor.
We made a quick and simple video showing how easy it is to use! 
How to use: 
Put the first plates on the barbell
Position the Deadlift Wedge beside the first plate
Roll the loaded barbell on to the Deadlift Wedge
The bar is held in the groove and will not roll away
The end of the barbell will now be raised slightly
Load your plates safely
Roll the loaded barbell off the Deadlift Wedge
Only one needed Just switch the Deadlift Wedge to the other side.