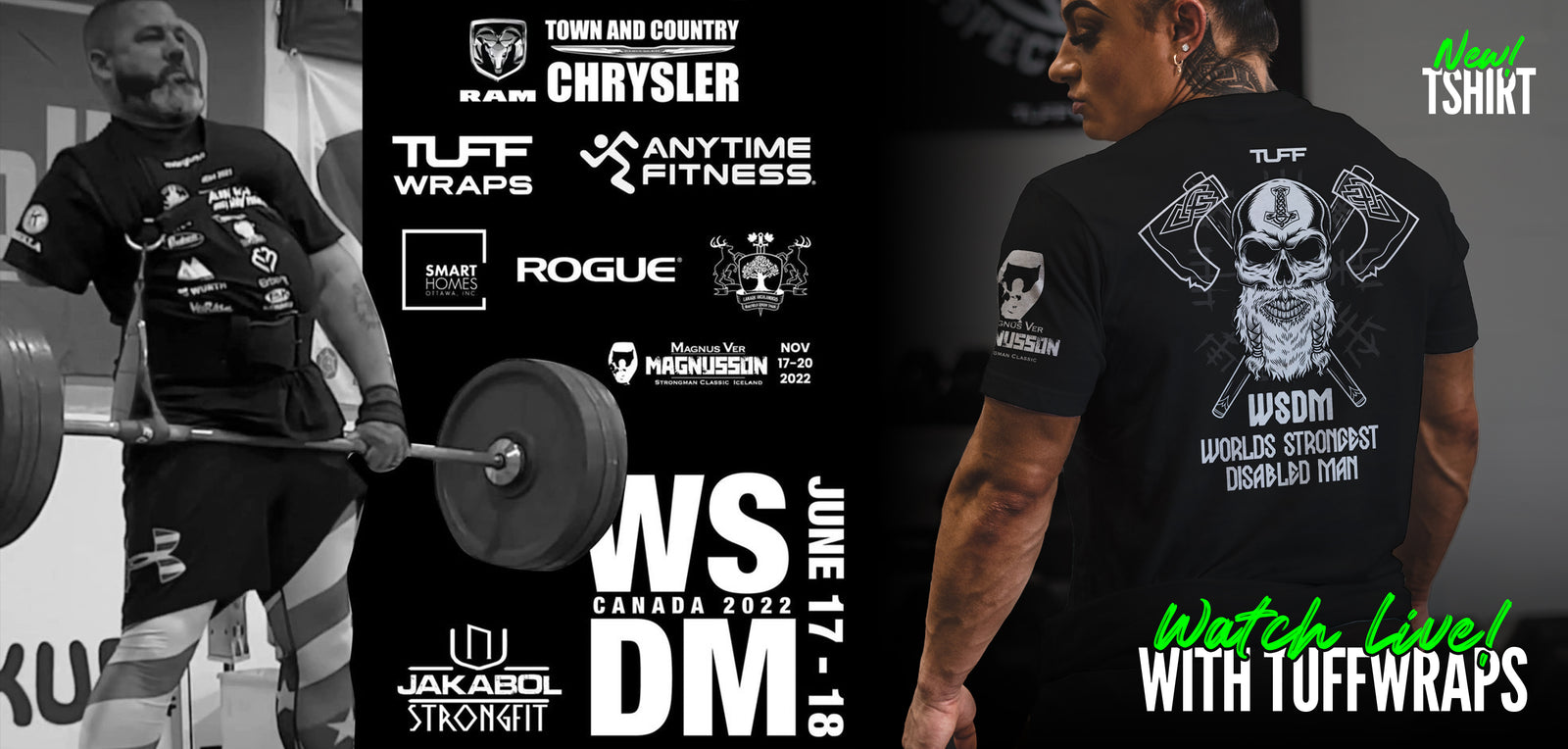 TuffWraps are pleased to announce that in partnership with Jakabol Strongfit we are able to give you live access to the 2022 World Strongest Disabled Man competition from Canada.

Organised and run by none other than 4 x World Strongest Man Magnus Ver Magnusson and his team from Jakabol Strongfit and the Magnus Classic.
TuffWraps are proud to be associated with such an iconic brand and excited to be able to support the sport of disabled strongman at the highest level.
We hope you enjoy the event.  #StayTUFF
Watch the event live here. 
Day 1 live stream will appear below and come online at the event start around 1pm EST.
Day 2 pt1
pt2
Shop the exclusive TuffWraps WSDM 2022 tee now to support the athletes and organisation of Jakabol Strongfit.